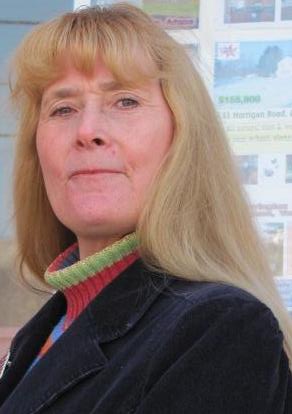 Co-Founder, Co-Owner | ePRO�, REALTOR� Monarch Realty Inc
Monarch Realty Inc
97 Summer Street
Adams, MA 01220
Email Website Phone: 413-743-0450 Cell Phone: 413-446-0301 Fax: 413-743-0440

About Doreen
Doreen is a co-founder and co-owner of Monarch Realty and a proud veteran of the United States Air Force. She is a magna cum laude graduate of North Adams State College with a Bachelor's of Science degree in Business Administration, specializing in accounting and management. She brings to the family business an exciting and diversified career just as colorful as the vibrant Monarch Butterfly! She has over 30 years' extensive experience in management, planning and marketing and possesses an in-depth knowledge of the real estate industry. She is an Accredited Buyer's Representative (ABR®), a national designation which stands for the benchmark of excellence in buyer representation. The advanced education she received gives her the edge necessary in successfully serving today's buyers! Doreen is a certified ePRO® professional, a national designation given to REALTORS® who have received specialized training on the state-of-the-art real estate technological innovations; the advanced education enables her to help consumers find the latest information online, anytime. A full-time REALTOR® licensed in both Massachusetts and Vermont, she is dedicated to representing her seller and buyer clients with integrity. As a result of her outstanding service, proficiency, tenacity, and persistence she has been a multi-million dollar producer for the past several years! A top-notch diplomat, she views each transaction as an adventure filled with unplanned opportunities, boundless excitement and wonderful new beginnings. Dare to dream & let YOUR dreams take flight with Doreen!
Doreen 's Testimonials
Colleen, HEY BEST REALTOR IN THE WORLD!!!!!! Thanks sooooo much for everything. Thanks to you a million times over!!!!!
Your Friends, Mallory & Chris
Doreen: Thanks for your wonderful service! We absolutely love our new home and neighborhood. You were personal & professional. Not pushy. You showed me houses based on our desires and not what was available.
Doreen, Bev & I want to thank you so much for the help you provided in finding a buyer for our house when all others failed. We had a Buy And Sell agreement in place within a week after lising with Monarch. Thanks Doreen for all of the hand holding throughout the process.We were finally able to realize our dream of living in North Carolina.We Love it here and thanks to you for making it all possible,.Keep Up the good [...]
Doreen was wonderful to work with! She was so kind and patient with us as we looked for our first house. We finally found the perfect home and appreciate all the time Doreen spent with us trying to find it. We love our place! Thank you so much!!
See all of my testimonials
Doreen Coones' Listings