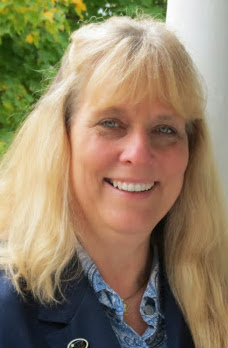 Co-Founder, Co-Owner | Designated Broker, ABR®, Vermont Specialist Monarch Realty Inc
Monarch Realty Inc
97 Summer Street
Adams, MA 01220
Email Website Phone: 413-743-0450 Cell Phone: 413-446-0301 Fax: 413-743-0440

About Colleen
Colleen is a co-founder, co-owner, and broker of record of Monarch Realty. A multi-million dollar producer for the past several years in a row, Colleen credits her continued success to her cutting edge knowledge of current real estate trends and effects the local economy has upon the housing market. An Adams native, she has 30 years experience in the real estate industry, and, like the Monarch Butterfly, she will travel the distance to serve her clients! Colleen's client and customer base spans all over Berkshire County, Massachusetts, and reaches across the border into southern Vermont. Genuine compassion, keen resourcefulness, and high energy combined with a thorough knowledge of the area are the qualities she offers to clients and customers. Colleen's standards are of the highest caliber, yet she has one simple pledge, "To provide her clients with a profound level of personal attention and one-on-one service they will not find anywhere else!" She is an Accredited Buyer's Representative (ABR®), the national designation which stands for the benchmark of excellence in buyer representation. The advanced education she received gives her the upper hand essential in successfully serving today's buyers! An effervescent and hardworking individual, she enjoys working in several areas of real estate: land sales and development, waterfront properties, residential homes, luxurious estates, vacation villas and 2nd homes.
Colleen 's Testimonials
Our hats off to Colleen @ Monarch Realty for being such a dedicated, honest, happy & very willing realtor:) Always ready to show us whatever we were interested in seeing when it was convenient for us...and ALWAYS with a wonderful smile & attitude to go along with it! If you want supportive, confident, honest & hard working...MONARCH REALTY is who you should call.
Colleen was found to be hard working, dedicated and willing to go above and beyond the call...she was there with the knowledge and guidance...not overbearing...and letting the clients have their own space and time for decisions...Colleen and Monarch Realty have my thumbs up!!! - Thank you
My husband, John, and I were apprehensive about re-listing our property, which had been listed with another realtor, with an unsuccessful outcome. However, after speaking with Colleen Zajac, it was clear that the professional manner, attention to detail and total understanding of our expectations was second-to-none. The property was listed and sold within a short period of time. We highly recommend Monarch Realty due to our personal experience.
Colleen,  You did a super job in representing me on the sale of my condo at 4 Edmunds St, Adams.  I could have never picked a more ATTENTIVE representative to help me sell my condo.  Anyone looking for someone to sell their place should look no further than Monarch Realty!
Thank you, Carolyn A. Shaw-Dushaney  
Hi Colleen! Thank you so much for all you have done these past five months! Thank you for all of your help and support. You did so many extras for us (arranging for the trash, carting all those clothes to Goodwill, etc.). Also, your positive spirit kept us hanging in there. Maybe I'll see you again when I am in town
Ginger Bard & Carolyn Viani
Working with Colleen at Monarch Realty was truly a good experience. She helped up to find just the home we were looking for at the best possible price. Most importantly the real estate knowledge and dedication she afforded us helped to avoid so many of the pitfalls that buyers often run into which saved us so much time, money & disappointment. We couldn't have asked for a better real estate experience than the one we had with Colleen at Monarch Realty. We've worked with other real [...]
Colleen I was very skeptical when it came time to sell my home because I thought bigger was better, I was wrong. Monarch listened to my needs and always answered my questions thoroughly. They listed my home and instantly signs were up, ads were in the paper, I was on the internet on three different Web sights and within days they were showing my home. I sold my home in 28 days thanks to the hard working team at Monarch Realty.
Colleen: Thank you so much for helping us find our perfect family home. Your expertise and dedication got us through every step. Our house is perfect, we love it. We recommend Monarch Realty to all our of friends and family. - Sara & Jesse Stefanik I had the great pleasure of dealing with this family orientated business. I learned that Realtors can be both courteous and bulldogs when need be. The [...]
Colleen, I think that you are the best agent out there. You came running to bail me out at my first showing when I realized selling a house on my own was not for me! You held my hand and a few days later I signed with Monarch. You understood selling the house that had been in my family for 70 years was hard for me. Colleen, you really know how to market a house. You always answered my phone calls and any questions I had. You really worked [...]
Colleen and the staff at Monarch Realty, We would like to thank you for your assistance with the recent sale of our home. From the beginning of the process through the closing date you showed incredible professionalism and knowledge. You were always available to answer questions and handle all the details needed to make this process very smooth for us. We greatly appreciate all of your hard work and will recommend Monarch Realty to all of [...]
Robert and Sheila Sweeney
See all of my testimonials